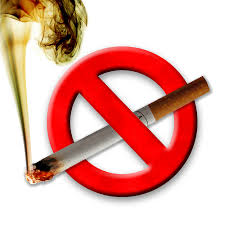 Each year, every third Thursday of November, the American Cancer Society hosts a social engineering experiment called The Great American Smokeout.  First introduced in1974 as "Don't Smoke Day" or "D-Day," the event is meant to encourage Americans, particularly the 43.8 million who already smoke, to put an end to tobacco smoke use.
For 24 hours, along with the American Cancer Society, we're challenging you to put down your butts.  Choose to join the campaign today and you'll be moving toward a healthier tomorrow.
Quit for good (or don't start at all):
Think of your health!  Smoking is a leading risk factor for many diseases, including heart disease and several cancers.
Avoid harming others.  The secondhand smoke from your cigarettes can cause health problems for everyone around you.
Remember that quitting smoking leaves your hair, clothing, and breath smelling better and slows the wrinkling of your skin.
Write down your top three reasons for quitting and review them daily
Make a plan to quit and stick to it.  If you need help, ask your doctor about effective methods for quitting.
Identify your triggers – such as a drink you associate with lighting up or a place where everyone smokes – and try to avoid them.
Eliminate all traces of tobacco.  Throw out cigarettes and ashtrays, have your teeth cleaned, dry-clean your clothes, and air out your home and vehicle.
Request support and encouragement from those who care about you.
Keep alternatives to smoking handy.  Squeeze on a stress ball, snack on a carrot stick, or doodle to distract yourself when you get the urge to smoke.
Put the money you save by not smoking into a piggy band.  You'll be amazed at how quickly it will add up.
Category: Tobacco Education